THIS SECRET INFLUENCER AUTOMATIC CURLER MAKES PERFECTLY-CURLED BOUNCY RINGLETS EVERY TIME
Rapid Curling (15 Minutes Total Time) Has Never Been So Advanced, So Safe, Or SO CONVENIENT!
If there was ever a single beauty secret
that could instantly make you more glamourous… Drive men crazy at first impression... And make almost every woman in the world universally jealous…
That one single beauty secret would be perfectly curled hair. Why?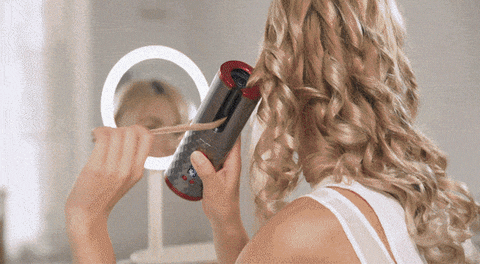 IMAGINE: BOUNCE, FLOUNCE, SHINE, AND CURL ALL IN 15 MINUTES
Whether the ideal look you are going for is classic beach waves or the full-on Marilyn Monroe -- Hair Curler l is the state-of-the-art in automatic curling technology that your favorite influencers swear by.